We have just the middle of the year of the 2013. The year of the snake. The new year of the 2014, the year of the Horse will starts on 4th Feb 2014. Throughout the year of the Snake which is from 4th Feb 2013 to 4th Feb 2014, there are certain locations or sectors of a property that house owners or tenants should avoid renovation works.

This article is to assist in renovation planning. Whether to renovate in the year 2013 or to renovate next year. That is after 4th Feb 2014.

In 2013, the following locations or sectors within a house should be left quiet and renovation should be avoided : -

South East 3 where the Grand Duke (Tai Sui), and East where the 3 killings (Sam Sart) are located. The 5 Yellow (Wu Wang) is located in the center, hence, there is no issue with the 5 yellow (Wu Wang), as the center is not a sector of the Bagua.

2013 Afflicted Sectors

In 2014, the following locations should be left quiet or no renovation should be done :-

South 2 due to the Grand Duke (Tai Sui)
North West due to the 5 Yellow (Wu Wang)
North due to the 3 killings (Sam Sart).

2014 Afflicted Sectors
The above two Bagua maps shows the afflicted sectors for 2013 and 2014. Use the Bagua maps to assist you in your renovation planning. It can be used to plan your renovation of your house or business premise.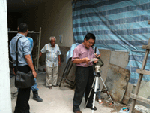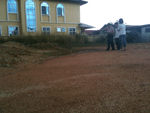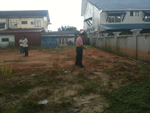 If you are planning to renovate your house or business premise in 2013 or 2014,

1FengShui.com
63A, Jalan PU7/4,
Taman Puchong Utama,
47100 Puchong, Selangor
Malaysia.